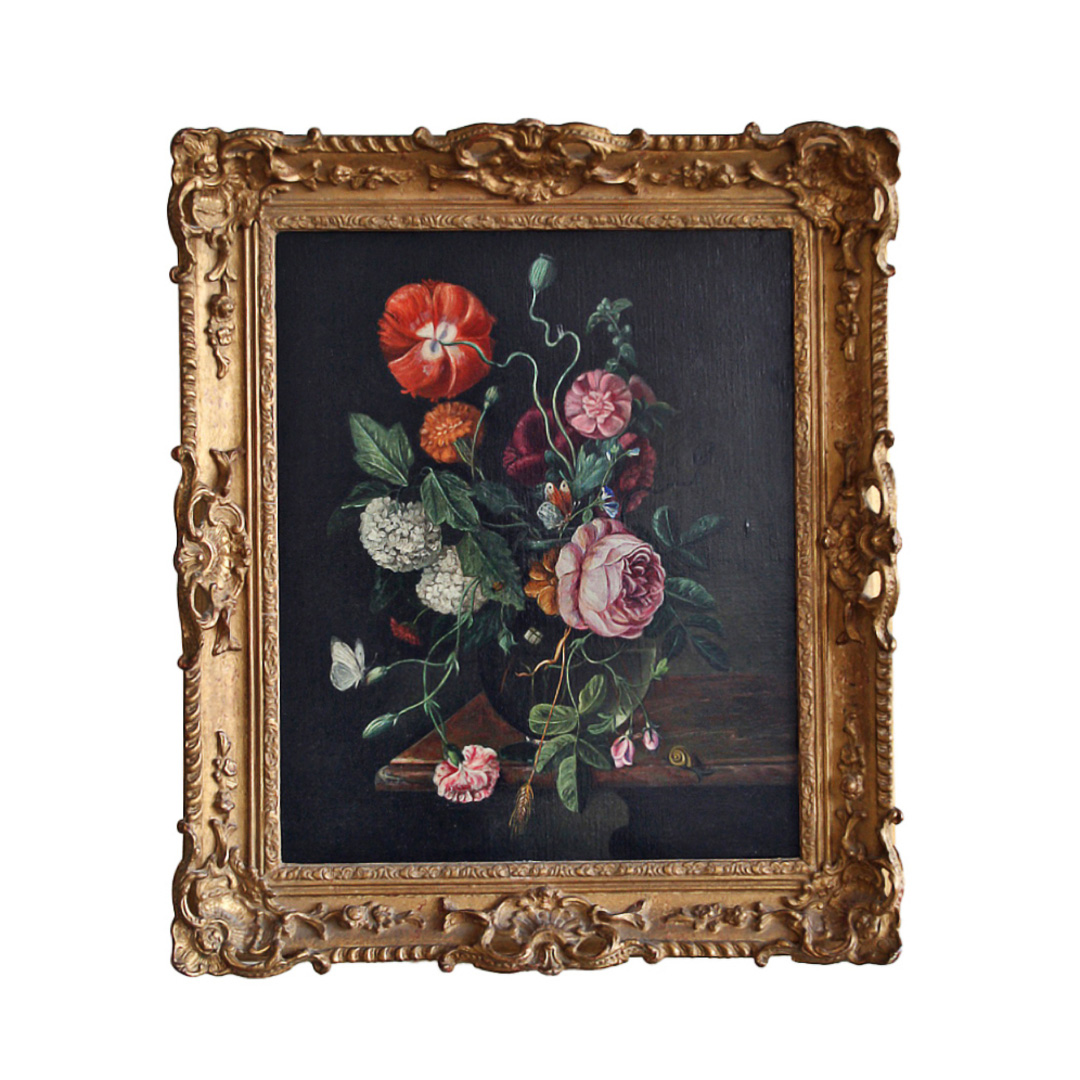 FLORAL STILL LIFE
IN THE MANNER OF JACOB VAN WALSCAPELLE (1644 - 1727)
FRAMED: HEIGHT: 24 | WIDTH: 20
UNFRAMED: HEIGHT: 18½ | WIDTH: 15½
Price $2,900
This unsigned oil on canvas Dutch school painting is a beautiful example of Flemish still life painting at the height of the genre. Jacob Van Walscapelle was a prolific painter of the early eighteenth century. This piece may be of a later period but has captured the master's execution in light and pallet.
Our Item # 9913
CONDITION: Some craquelure. In a period carved gilt on wood frame. The frame is distressed in some areas.