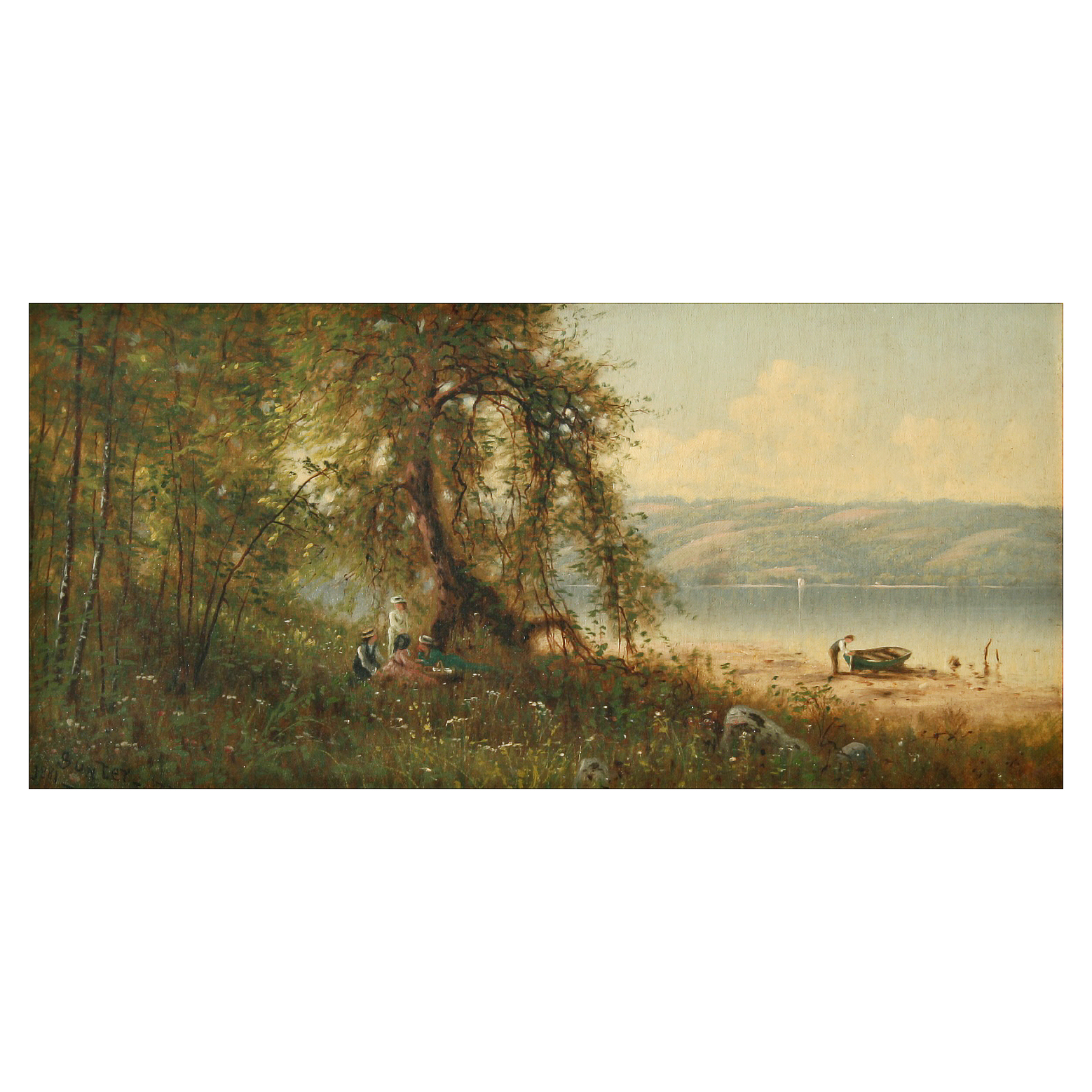 FRAMED: HEIGHT: 18 | WIDTH: 32
UNFRAMED: HEIGHT: 14 | WIDTH: 28
Price $2,500
This oil on canvas landscape is signed by American itinerant painter Harry J. Sunter and dated 1881 in the lower left hand corner.
It is in the original gilded oak frame.
Item #13990.
CONDITION: minor craquelure, painting has been lined.